Bulgaria's main ski resort is 160 kilometers from Sofia. There are numerous routes to it. The first thing you should decide is what your priorities are: saving time, money, or energy that you can spend on the slopes rather than on a changing road.
Airports in close proximity
The most common route to Bansko is via Sofia airport, which is 160 kilometers away, and Plovdiv Airport, which is 163 kilometers away. There are also cheap flights to Thessaloniki Airport ("letishte" in Bulgarian), which is 235 kilometers away. You must, however, have a valid Schengen visa.
Intercity transport to Bansko
You can take a bus from Sofia to Bansko that departs from Central or Ovcha Kupel Bus Station. Tourists frequently arrive at the resort via the Central Bus Station. There are numerous routes, so you won't have to wait long. You'll travel for 3 hours and pay from 20 leva for a ticket.
The last bus from the Central Bus Station in Sofia leaves at 14:00. So those arriving on a later flight will have to spend the night in Sofia and go to Bansko on the following day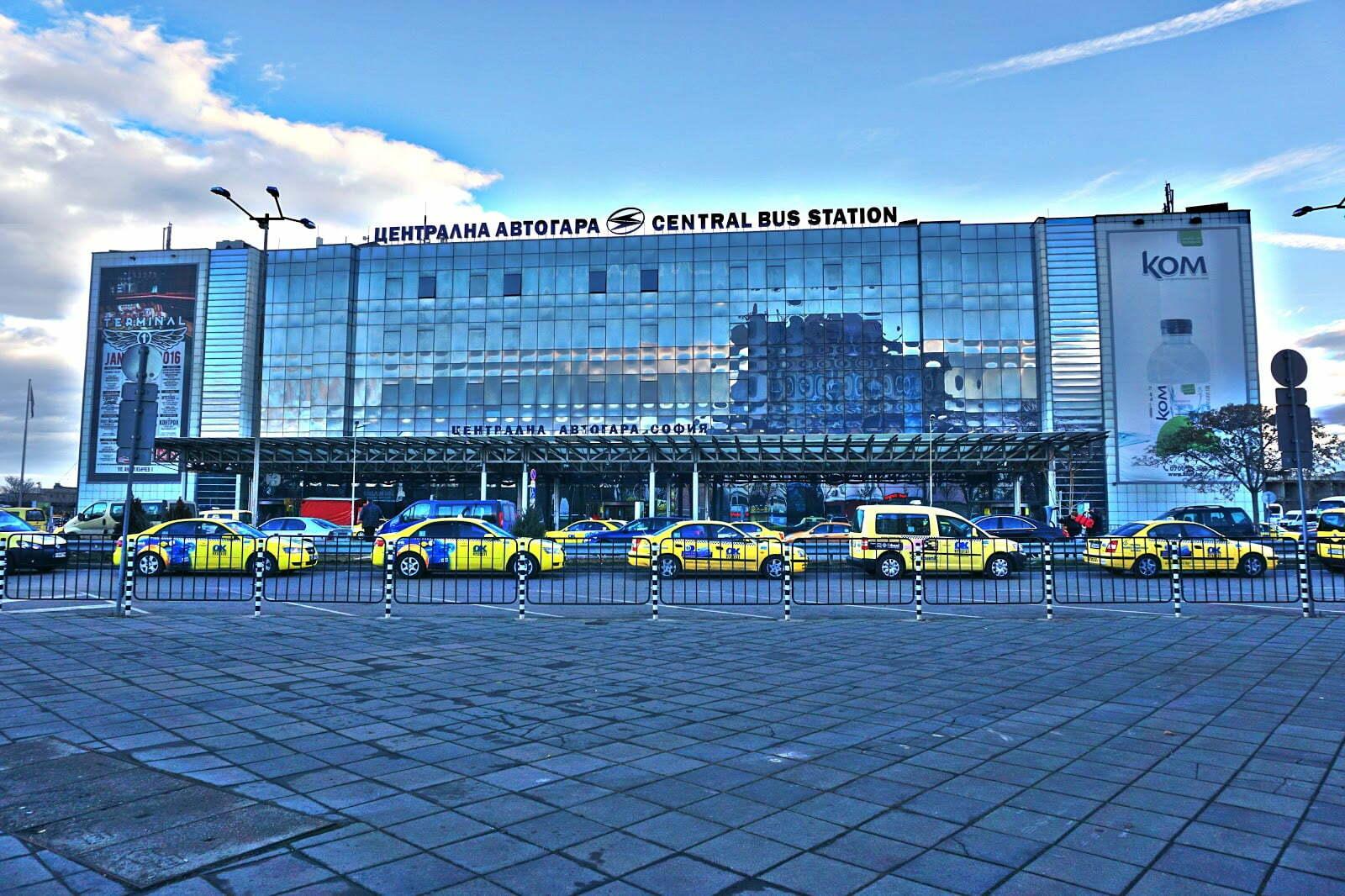 Buses from Sofia make a brief stop in Bansko, so take caution.
You can also take the train from Sofia to the resort. It will take some time, but the window views are well worth the wait. You must change to the narrow-gauge train ("tesnolineyka" in Bulgarian) in Septemvri. If you find a seat near the window, you'll be able to gaze out the window all the way (7 hours).
There is a cafe carriage on the train, it's possible to buy coffee, beer and some snacks. This has been possible since 2018. However, taking a picnic and a good bottle of Bulgarian wine is a fabulous way to spend the time on this glorious little train!
Sarah Carter asocialnomad.com
Trains run from the Central Train station to Septemvri 3 times a day. One ticket costs 11 leva.
Visit the website to check the schedule.
From Plovdiv
Buses run three times a day from Plovdiv to Bansko. Travel time is 2.5-3 hours, and tickets start at 10 leva.
A train runs through Septemvri from Plovdiv, so you can't avoid the narrow-gauge railway. You'll spend up to 8 leva on tickets and 6-7 hours of your vacation time on the road.
From Thessaloniki
If you arrived in Thessaloniki, you'd take a bus to Bansko, changing in Blagoevgrad. You'll travel 4 hours from Thessaloniki to Blagoevgrad, then another 1 hour. All tickets will be around 55 leva.
If you enjoy traveling by train and one of your main goals is to do so, take a train from Thessaloniki to Sofia. Go to Sofia from the train station, then take the train to Bansko, which runs with a change. You'll be driving during the entire day (at least 14 hours).
Rent a car
You can rent a car if you are over the age of 21 and have 1-3 years of driving experience. Each rental company has different requirements, but you must always present your foreign passport and a credit card to pay a deposit.
Renting a car is a great option if you want to have a car when you're in Bansko to be able to travel around the region easily. Driving in Bulgaria is not particularly difficult, and the road between Sofia and Bansko presents no major problems as it's rather well-maintained by Bulgarian standards.
Taxi and transfer
You can take a taxi from the airport, but there's no guarantee you'll find one with enough space for your luggage and ski gear.
In that case, the most convenient option is to pre-book a transfer. If you are traveling in a large group, renting a minivan for 6 or 10 passengers is the most cost-effective option. Divide it amongst yourselves; it will be less expensive than a taxi ride and, in some cases, even less expensive than taking public transportation.
Public transport in Bansko
The town has no public transportation. Some hotels provide free shuttle service to ski lifts.
The arrival and departure times should be specified in advance. The fact that there is a schedule does not guarantee that you will be able to get to the lift.
To get to the ski lift, you must adhere to the ski bus schedule. If you don't want to waste time, rent a car. There are several ways to get to the resort. Which do you prefer? It is determined by your budget as well as whether you have ski equipment or are traveling light.